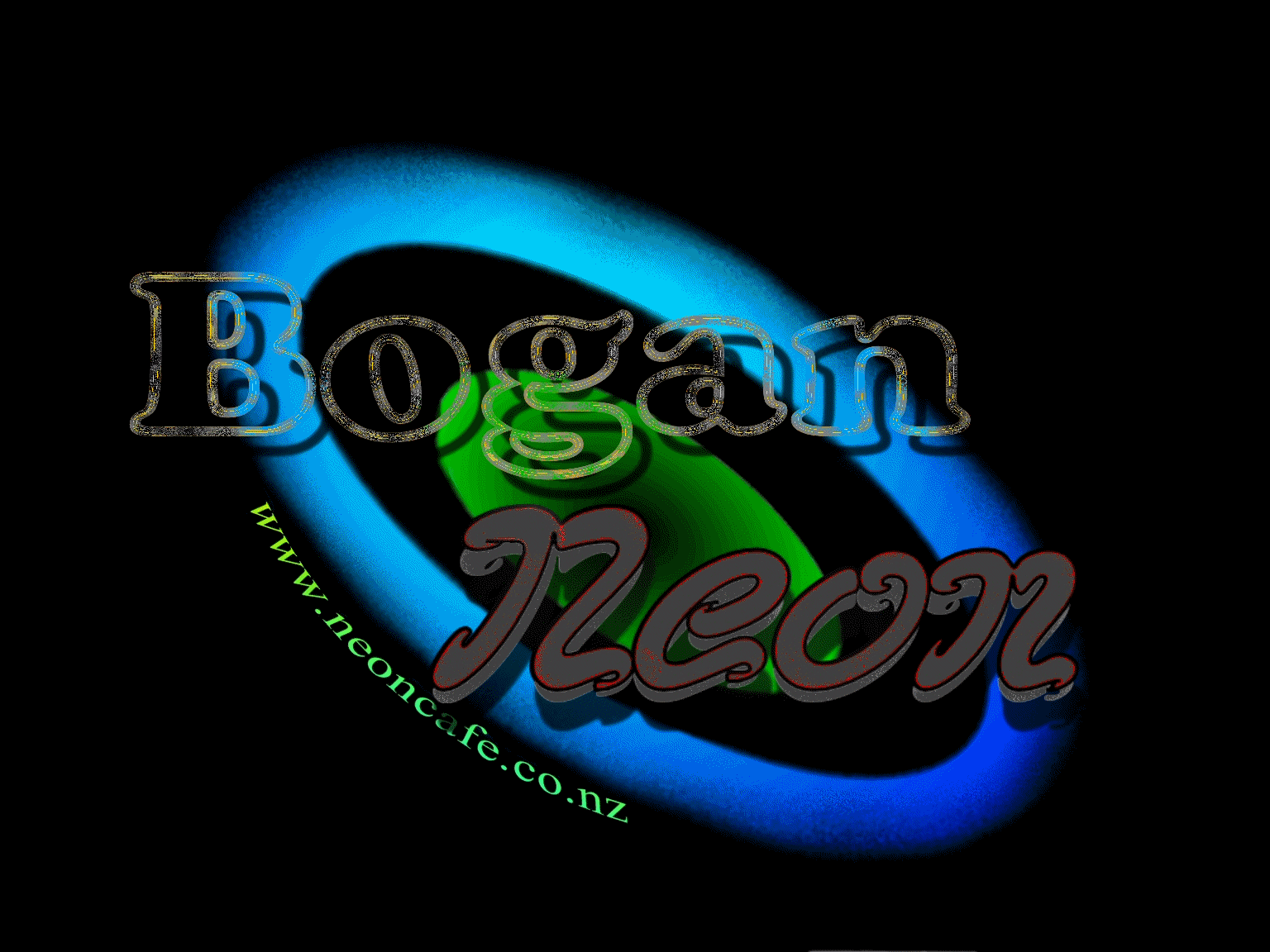 It's a bit city ,a bit coast and a little bit bush …it's ……
Without regard for the classic neon style, The Bogan Neon Collection redefines Neon Art. Blending the local aspects of coastline, virgin bush, the encroaching urban environment. And with the down-to-earth humour and laid back approach to life of a west Aucklander (Westie), this is a collection unlike anything seen before.
In a charming, and surprising fashion, the collection merges the vibrancy of neon with the tranquility of the native bush. There is something for everyone, including iconic New Zealand pieces; irreverent local humour; and a quality of finish that is unsurpassed.
The sort of art that epitomises the good old Kiwi-back-shed-ingenuity that has been the hallmark of this country for the past 100 years.
Bogan:
verb: To Bogan something is to build or fix with the materials at hand.
noun: A Bogan is a person with glorious lack of inhibition, without concern for what people think of them.
Biography of the Artist
John Rogers has been a Westie for 25 years after denouncing his Crusader past and escaping Christchurch. ;-)
"Neon John" started playing with neon in 2000, and hand built some unique equipment he uses in the charging of the gases for the neon art pieces. John has been steadily amassing his collection chasing one muse after another until this is now one of the largest private Neon Art collection in Australasia.
All of the artwork has been crafted, by John personally in his home studio in West Auckland.